Welcome to the home
of the ROAD WARRIORS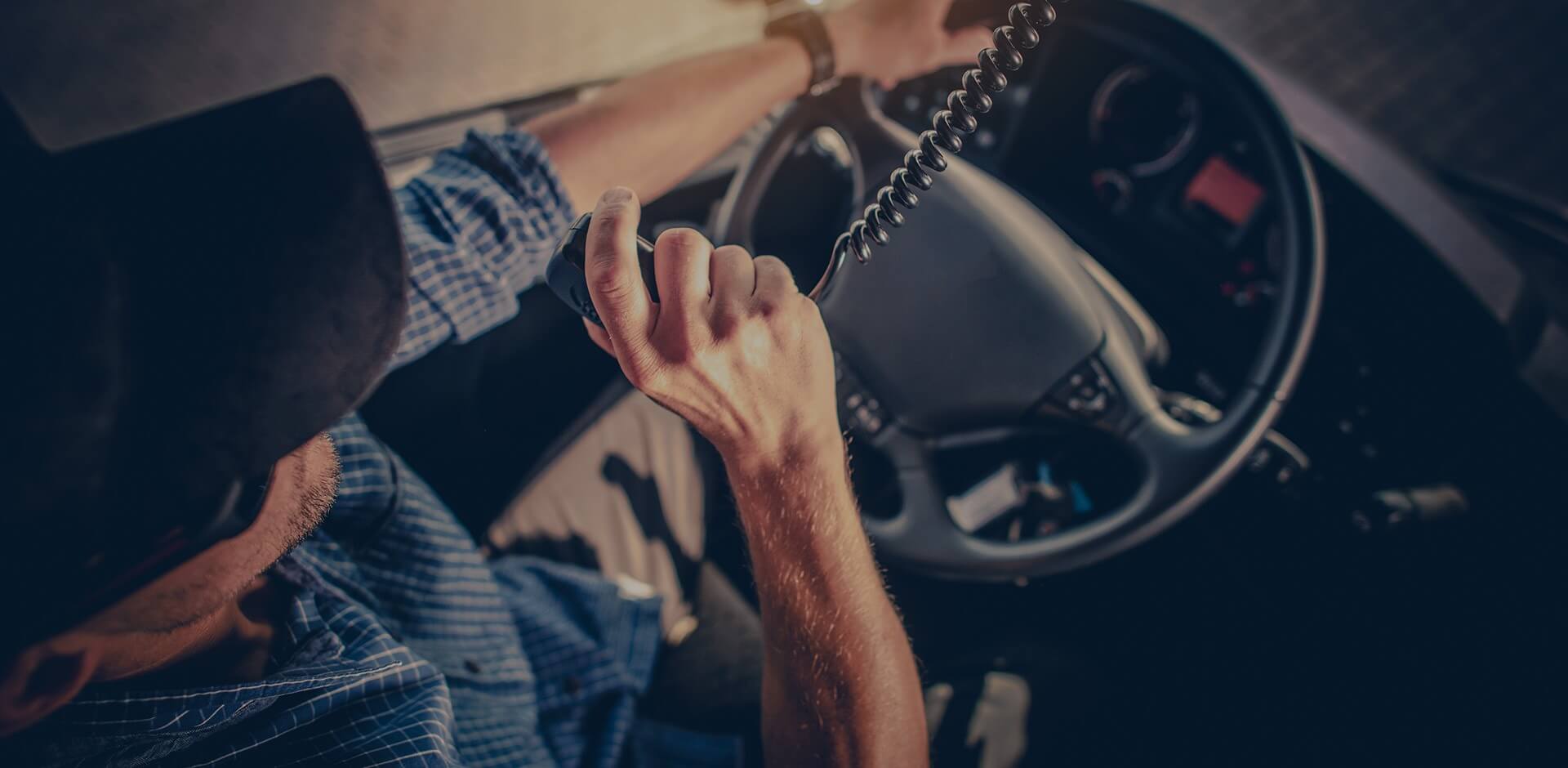 More than a company
We are family
meet our team

OTR Trucking Company
We are a family-owned and operated trucking company from Harvey, Illinois, US. We provide transportation services to customers and brokers throughout the continental US. Our fleet consists of company drivers and owner-operators, pulling food-grade dry van trailers. We specialize in 3PL spot market and have seasonal dedicated accounts.
Cruising the highways of our fine country, we're always utilizing our key resources: Top-tier Professional Drivers, innovative and creative staff, and the latest trucking equipment and technology.
This allows us to be happy when we work hard to confirm and improve our 3 basic beliefs:
• Safety
• Success
• Happiness
Human quality is the most important, and the better friend you are, the better driver and colleague you will be. The more successful you are at work, you'll be the better husband, father, and neighbor. The power you share is always with you, it just stands out in different roles. And the role behind the steering wheel is a responsibility and a privilege.
Extra Mile Core Values
We use our knowledge to help each member of our team to reach their highest potential. We train, motivate, mentor, and really do everything we can to shape each driver into a true ROAD WARRIOR. Once driver becomes an owner operator, we help him manage his fleet, his funds and we teach him to scale the business.
COMPANY DRIVERS
Hiring CDL Class A Company Drivers for OTR.
Become a part of a growing truck driving company that treats every employee as a family member.
15 positions available!
60 CPM

SOLO AUTOMATIC

65 CPM

SOLO MANUAL

70 CPM

TEAMS

DRY VAN

ONLY

5,000

SIGN-ON BONUS

2,000

REFERRAL BONUS
As the leading trucking company in Harvey, IL, we hire only the best of the best. This is why you always know that your team will only push you forward. We stand behind you every time, so you can focus only on being safe and making on-time deliveries.

Requirements:
– Must have 2+ years OTR experience
– No more than 2 moving violations
– Must be able to stay out 3 weeks (Hometime 4 days)
– 500 miles guaranteed per load for solos
– 1,000 miles guaranteed per load for teams
– 2017-2022 equipment
When choosing an OTR trucking company to work with, you need to be sure you have found a place you can call home. At Extra Mile, we will use our rich trucking industry experience to help you reach your highest potential.
We are committed to getting you where you're going because your success is our success. Become a part of a growing truck driving company that treats every employee as a family member.
Learn more if you think you have what it takes to become Extra Mile company driver.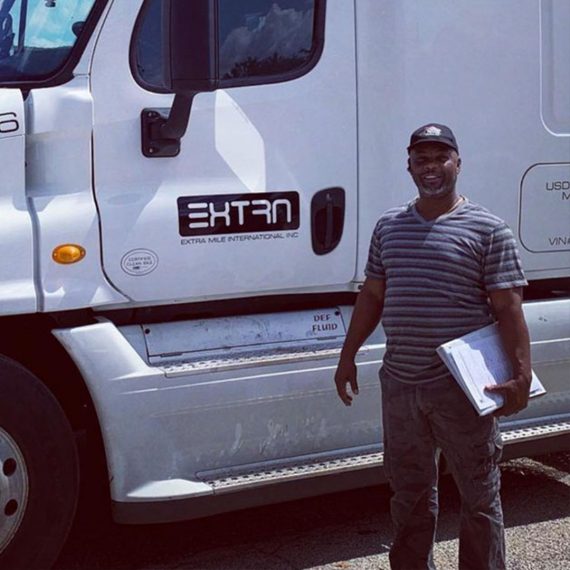 OWNER OPERATORS
We employ owner-operators and help them grow their business on their own terms. We make sure they are always in demand, so all they have to do is drive and stay safe.
FREE

CARGO INS (12 weeks)

FREE

TRAILER RENT (12 weeks)
If you are thinking about becoming an owner-operator, the best option for starting your business is under the authority of a company you can trust.
Extra Mile is a trucking company with a long experience in the trucking industry that will take care of all the paperwork, and book the best possible loads for you. Since you don't have to worry about finding freight, your only concern will be maintaining your equipment. And for a driver who loves their truck, that is more pleasure than work.
We believe this is the best way for our company to grow, so we encourage all of our company drivers to get on the path to becoming owner-operators. This way we all maximize our profits, share the risk and fight together.
Learn more if you think you have what it takes to become Extra Mile owner-operator.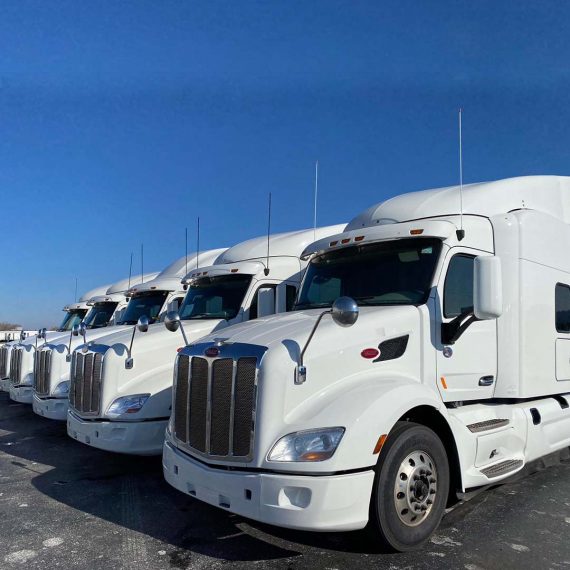 LEASE OWNERS
Becoming a lease owner provides certain benefits for everyone who wants to start a successful career in the trucking industry. Independence, flexibility, and the potential for higher revenue are certainly the most attractive reasons. In this way, we enable beginners to have a great starting point in an independent business.
A personal company needs at least one truck, which costs about 40,000 dollars. It sounds very expensive, but with smart leasing, it is possible to quickly establish your own company system. Here's why a lease-purchase program could be so appealing. We will allow you to eliminate the need for a substantial advance on equipment, and help you overcome credit constraints on ownership.
We're offering:
2016-2022

TRUCKS AVAILABLE FOR RENT OR LEASE PURCHASE

$0.00

DOWN

$0.00

UPFRONT COST

BIG

PROFITS

LOW

PAYMENT

WEEKLY GROSS

$7,000 – $15,000
Not only do we eliminate the need for a hefty down payment on equipment, but we also help you to get past the credit constraints of ownership.
This kind of business model, in cooperation with us, reduces your administrative costs, provides access to brand-new vehicles at low rates, while we provide you with the necessary permits.

Blog, News & Events
It's not easy to drive a large truck and it requires special skills and knowledge. You have to be able to see far ahead, at a distance that's difficult for most people to imagine. It would be best if you kept your vehicle maintained properly and know how to drive safely through intersections and near pedestrian zones. And you need…
If you are a trucker and want to see some of the best trucker movies of all time, then this is the list for you. We have done our research and come up with this list of the best movies for company drivers out there. If you are looking to watch a movie in your spare time, then you should…
For all businesses and owner operators, the supply chain network is crucial. The supply chain network is how all products are transported from the manufacturer to the customer, and the trucking industry is a crucial part of this system. When looking at your own business, you should be able to answer a few questions. Who delivers my products? Who stocks…
Free Mentorship
Become your own boss
Let us put you on the path to financial freedom that comes along with being your own boss. Most owner operators in our team originally started with us as company drivers. With our guidance and financial support, they felt safe growing their business within our organization.
What The Drivers Say
"I've been a driver with Extra Mile for a little over 4 years, 3 as a company driver and a little over a year as an owner operator and let me tell you, Boris and the rest of the team has always treated me like family with nothing but respect. I make great money and go home when I want to. I had a cousin that worked here as well and when he passed on from health issues, they flew me out to Kansas to take care of his personals and no b.s. they did it all no charge! For that alone I will forever be grateful! Over here you're not a number like a lot of this other companies. If you're needing some loads hauled or a place to call home, this is for you! No forced dispatch and quick dispatch on loads too. I have been driving for 11 years and I don't see myself going anywhere else. Give them a call and come make some money."
"I am a 19 year veteran in this trade and am one of the owner operators at extra mile. I've been with these guy for 3 yrs now and these guys are without a doubt the best guys I've ever had the pleasure of working with. There dispatchers are among the best I've ever worked with they truly care about my truck making money and my truck is making danm good money and I will show anyone I am not lying if your making pennies on the dollar and are not happy and want to make some real $$$$ call extra mile it will be the best call you'll ever make."
"Hi this Courtney I am very happy working for this company. You get to make very good money. I have not been lied to. That tells allot about a company. I have been out there for 20 year's and I have found my place to retire from at Extra Mile."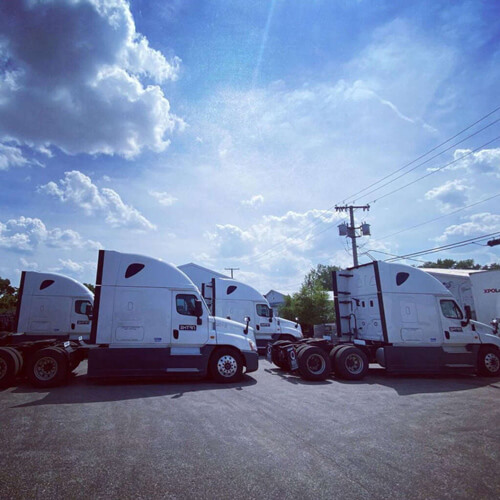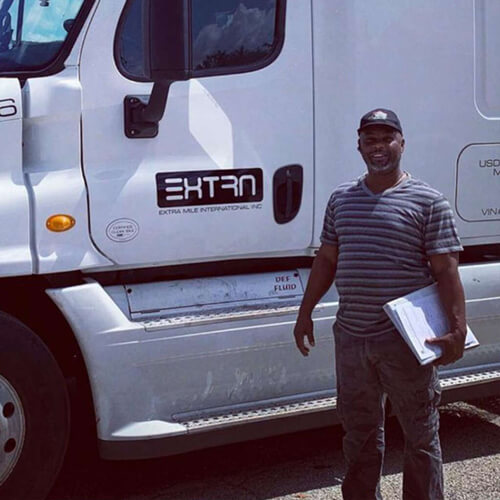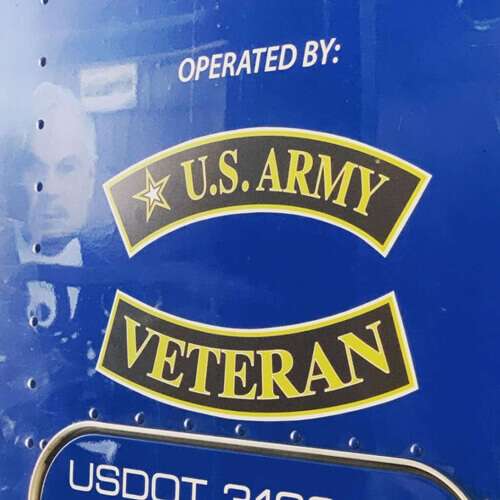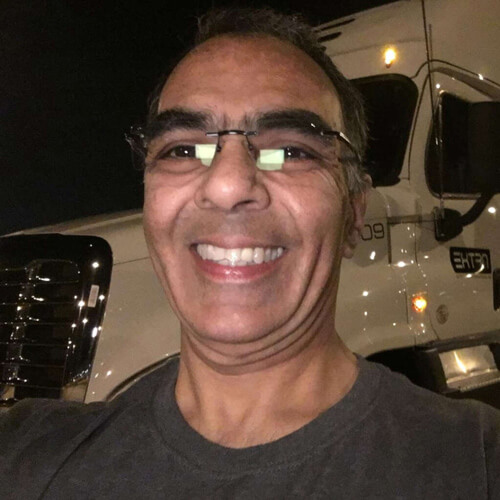 JOIN OUR FAMILY
We train, motivate, mentor, and really do everything we can to shape each driver into a true ROAD WARRIOR.