join us
Free Mentorship
Let us put you on the path to financial freedom that comes along with being your own boss.
Starting out as a truck driver with no investment funds, you might find it unrealistic that you'll soon become an owner of a truck and finally be your own boss.
Extra Mile is here to turn the odds in your favor. When we hire company drivers, we strive to help each of them develop within our company and become financially independent. We share our experience, give them support, and encourage them to become owner operators working under our authority.
The easiest way to get there is through a lease-purchase program. It is in our best interest to turn our company drivers into owner operators, because this way we will all be committed to a single goal – increasing our profits. We will also share the risk and work as true partners.
Being an owner operator has many benefits, but it also bears some risks that naturally come with being your own boss. This is why it is crucial for you to gain as much knowledge and experience while still working as a company driver. Also, as an owner operator, you need to know you have a reliable partner in a company that you're working with.
Choosing to drive for Extra Mile, you're becoming a part of a family that will help you grow and learn. We will guide you to your business independence, but also make sure you're ready for it when it comes.

benefits
Why choose us
Top Tier

Professional Drivers

Innovative and creative staff
Latest equipment and technology
Long experience in trucking industry
Win win focused
join us
Our Greatest Assets
Our drivers are the most valuable assets to our company.
We take pride in being able to offer newer equipment, year-round work, extremely competitive, correct and on-time pay, so that our drivers can only focus on being safe and making on-time deliveries knowing that we stand behind them every time. We are always hiring. Contact us if you think you have what it takes to become a ROAD WARRIOR.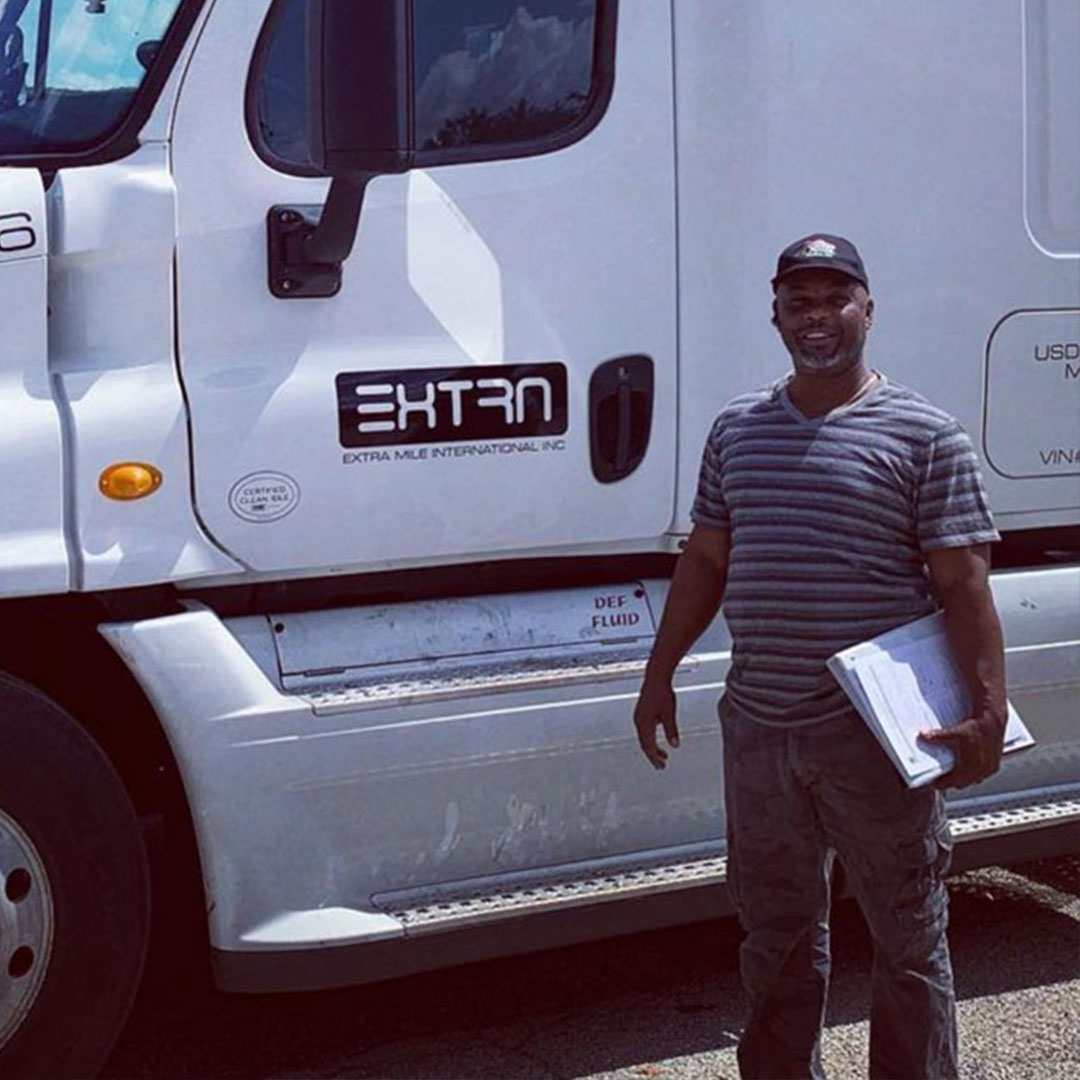 Let us put you on the path to financial freedom that comes along with being your own boss.
Please answer few questions below and one of us will reach out to you.
Or you can check out more about us.
Fill out application form
Join us